Are Your Maintenance, Repair and Operation (MRO) or Tooling Storerooms Costing Your Plant Extra Money?
Your Maintenance Parts Supply Crib or Central Store has just sort of 'evolved' over the years. You find yourself staffing and operating a hardware store within your manufacturing plant. This store requires expensive labor and loosely monitored inventory tracking because that's just the way it is. This no longer needs to continue.
FACT: 40% to 50% of all Maintenance Departments have an "open" storeroom, where the "honor system" is in effect that is costing company thousands to millions a year.
The Six Deadly Cost of Old MRO and Tool Crib Methods
Employee costs are 80% higher
Process costs are high due to MRO inventory shutdowns
Floor space is 3x greater
Supply useage is greater by 5-10%
Inventory accuracy is off by 2.5-20%
Total inventory is overstocked by 12-18%
Before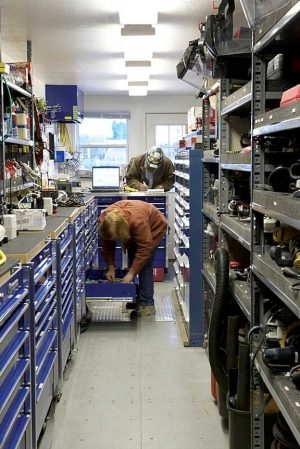 After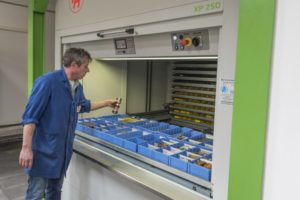 Automating Your MRO or Tooling Crib Allows: 
All spare parts are stored in a fully automated system
High‐density storage system requiring less 100ft per model
No need for crib personnel on each shift
Inventory software manages inventory control and accuracy
Savings:
Employee costs are reduced by as much as 80%
Process costs are reduced by reducing down-time
Inventory floor space is reduced by 60‐80%
Supply usage is slashed by 5‐10%
Inventory accuracy is improved up to 50%
Allows a reduction in inventory of 12‐18%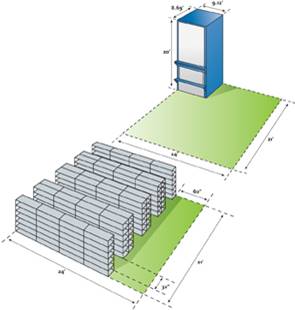 Tooling & Job Shop Case Study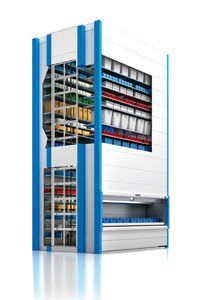 Check Out Our White Papers for More MRO Ideas

LET'S GET STARTED

Automated Material Handling
Don't let the cost of staying the same hurt you any longer. Talk to one of our Lean Engineers today!
Phone: 800-838-0473
2285 Executive Dr Suite 310
Lexington, Ky 40405