What if you could leave work each night knowing that all of your open orders shipped on time and were accurate?
Your customers aren't expecting products to be perfect, by they are expecting you to fix things quickly when their equipment breaks down. This means an after-market sales network has to support all goods a company has sold in the past as well as those it currently makes. As after-market inventory grows parts start taking up large amounts of space, increasing labor hours, creating use of forklifts and decreasing order accuracy.
Deadly Cost of Non-Automated After-Market Sales Operations:
Employee costs are 60% higher
Floor space is 3x higher
Picking error costs are 80% higher
Wasted search time is 75% higher
Productivity speeds are 100% slower
Before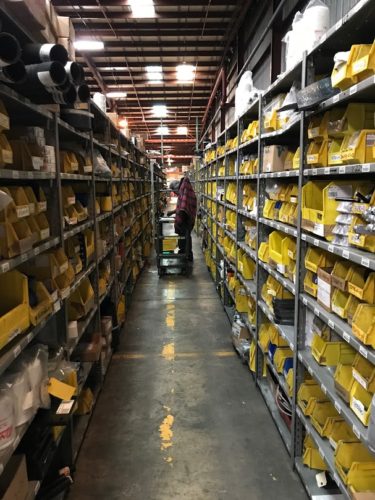 After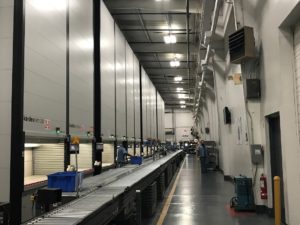 How It Could Be With Automation:
All parts are stored in a fully automated system
High density storage system requiring less than 100ft per model
Reduction of labor
Inventory software manages inventory control and accuracy
Inventory software increases order accuracy to 99%
The Savings:
Employee costs are reduced by as much as 80%
Inventory floor space is reduced by 60‐80%
Inventory accuracy is improved up to 50%
Allows a reduction in inventory of 12‐18%
Increase productivity by 100%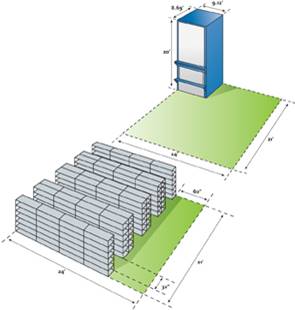 Mazak After-Market Parts Case Study Savings: 
80% Increase in Productivity
99.67% Accuracy Levels
50% Increased in Storage Capacity without Increasing Floor Space
LET'S GET STARTED

Automated Material Handling
Don't let the cost of staying the same hurt you any longer. Talk to one of our Lean Engineers today!
Phone: 800-838-0473
2285 Executive Dr Suite 310
Lexington, Ky 40405