Horizontal Carousels consist of an oval track with rotating bins containing shelves that deliver items to the operator. Often used in integrated workstations of carousels called a "pod." This allows an operator to pick from one active carousel while the others are pre-positioning to be picked the moment the operator is ready.
AMH designs and installs Kardex Remstar Horizontal Carousels. Their carousels are designed for fast, reliable, and efficient high speed picking. Every carousel uses one of the many integrated QuickPick® pick-to-light technologies to indicate the active carousel, shelf level and quantity of items to pick, making batch picking simple, fast and easy.
Horizontal Carousel Benefits:
Increase order picking by up to 600%
Reduces cubic storage requirements up to 60%
Improves picking accuracy up to 99%
Reduces labor hours
Improves inventory control/management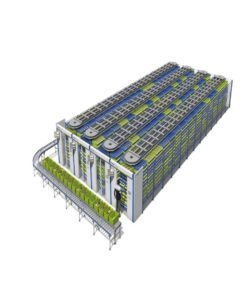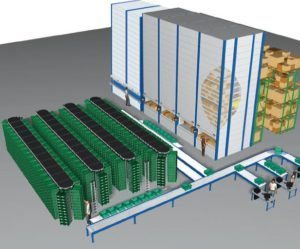 LET'S GET STARTED

Automated Material Handling
Kentucky and Tennessee Distributor
Don't let the cost of staying the same hurt you any longer. Talk to one of our Lean Engineers today!
Phone: 800-838-0473
2285 Executive Dr Suite 310
Lexington, Ky 40405